108 MAIN STREET | NORWALK, CT 06851 | 203-847-8500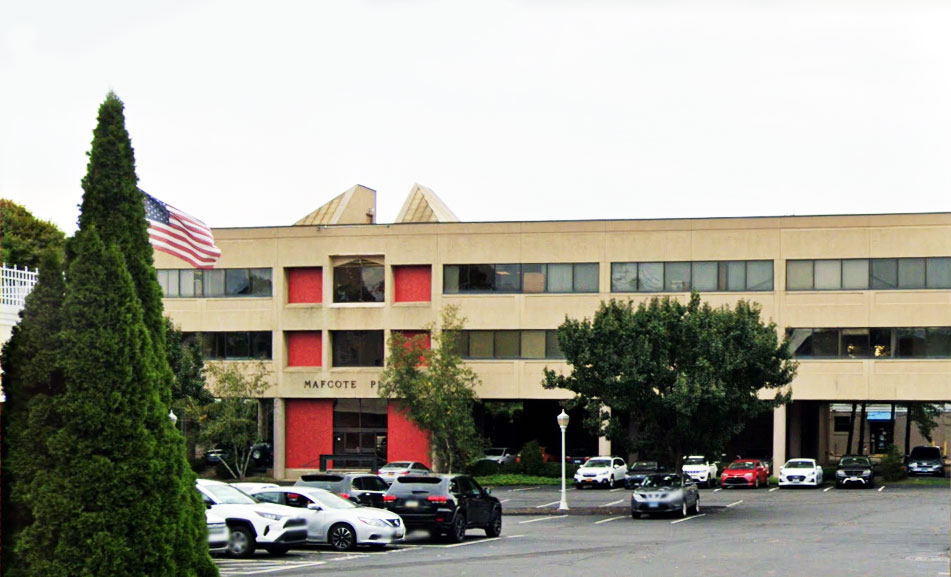 Mafcote, Inc., headquartered in Norwalk, Connecticut, is an industry leading manufacturer and marketer of quality paper, board, packaging and converted paper products.
As a leading paper manufacturer and converter, Mafcote offers a full line of paper products for home, office and the food service industry, as well as customized folding cartons for a wide range of end uses.
Its independently run businesses are:
Royal Consumer Products, LLC, its consumer paper goods company and 5A Plus, LLC, the e-commerce division have been marketing its main brands of paper products: Geographics®, Royal Lace® and Royal Brites®.
Royal Lace®, now part of Royal Consumer Products, LLC is one of the oldest brands of lace paper doilies, placemats, shelf and wrapping paper in the US with its manufacturing plant still in Louisville, KY. This facility converts rolls of poster board and photo paper coated by our Miami Wabash and Miami Valley plants into finished products of various sizes.It also serves as a manufacturing facility for lace paper doilies, foam board and project board and serves as a main distribution center.
Our distribution center located in Louisville, Kentucky serves the mass and specialty US markets through major retail stores and wholesale entities.
The Royal Consumer Products main brands are:
Geographics® – Award Certificates, Stationery and Paper Products;
Royal Brites® Poster Board, Foam Board, Project Board and Photo Paper;
Royal Lace® Paper Doilies, Placemats, Shelf Lining and Wrapping Paper.
Other Mafcote owned affiliates are
Miami Wabash Paper Company formed in 1965, the combination of two of the oldest and most respected names in coated tag stock, Mafcote and Wabash, operates in Wabash, Indiana. Dedicated to serving the needs of the tag industry, Mafcote offers delivery of stocked items to most parts of the USA within 24 hours and coats poster board that gets converted at the KY facility.
FC Meyer Packaging – founded in 1905 and headquartered in Lawrence, Massachusetts with two more facilities in Quitman, Missouri and Jeannette, Pennsylvania is a supplier of packaging and folding cartons to many industries, America's most experienced box maker.
Since 1907, FC Meyer Packaging has been servicing the folding carton market with value added-products, from structural to complete creative design packaging makeovers.
FC Meyer prides itself in having the most diverse converting capabilities in the industry: Web Flexo, Web Offset, Sheet-Fed Offset, Paper, Film and Foil Lamination and Recyclable Barrier Coatings (Meyerkote™).
Our Brands | Royal Consumer Products
Consumer & Food Service Products
Consumer & Office Products
Our Products | Royal Consumer Products
Coated Paper & Paperboard®
Geographics
Geographics® Paper, Award Certificates, Printable Design Stationery, School and Office Supplies with Free Customization
TheRoyalStore
Royal Brites® Poster Board,
Foam and Project Board, Photo Paper,
Royal Lace® Paper Doilies
ThePaperSeller
Bulk Paper,
Stationery for Home,
School and Office
iClicknPrint
Personalize Stationery, Display Board and Photo Paper for FREE. Get professional results, fast and easy, with iClicknPrint Design Center.
Mafcote's products are among the highest quality paper products in the industry, and we are proud of our reputation. If you would like to become a part of our team just click here.